What to outsource to a virtual assistant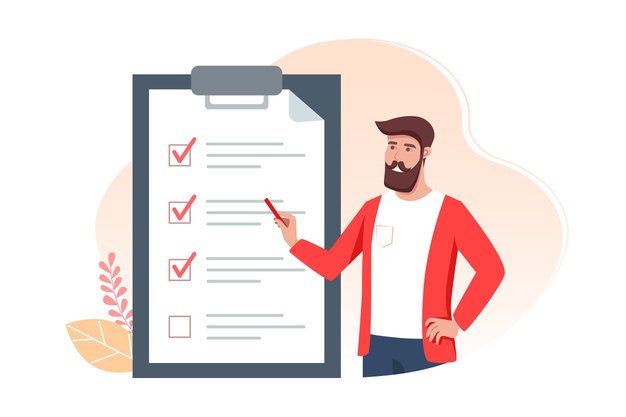 From day to day tasks, seasonal or specialized tasks; virtual assistants can cater to almost all your requirements. Though virtual assistance can be used for a wide variety of tasks. It is divided into two main categories:
– Generalized tasks
– Specialized tasks
Generalized Tasks
The kind of tasks that do not require repetitive, detailed, specific instructions, it could be a recurring task that requires one time instructions and can be done easily. You can simply establish guidelines and procedures once and your VA would execute it every day/week/month or as required. 
Generalized tasks can be divided into 6 types of tasks that you can conveniently delegate to a virtual assistant. 
Administrative Tasks
Office administrative tasks include all the administrative work that goes on into running an office. Basically providing office support i.e. customer and employee support involving:
– Organizing files, records and communication of business activities. 
– Basic bookkeeping (send, manage and organize record of client invoices, orders etc.) 
– Data entry (sales and purchases data etc.) 
– Transcription of notes audio/video/handwritten documents 
– Write minutes of meeting
– Managing office database
– Make and answer official calls
– Document creation and formatting
– Create document template
– PDF conversion, splitting and merging
Personal Tasks
Several small yet personal tasks take up a lot of our time daily; and can be easily handled by a virtual assistant. 
Personal tasks could be anything that requires your personalized attention for example:
– Send greetings cards, personalized notes, event invitations, etc.
– Purchase gifts, orders, groceries etc. 
– Tracking orders
– Calendar management
– Appointments and meetings scheduling
– Reminders
– Travel arrangement and management 
– Automation of recurring calls or notes
– Contacts management
– Organize photographs
– Check voicemail
Content Creation
Content creation is very important for your media presence; especially digital media. 
Social media and websites require constant creative content to engage and communicate better with your customers, followers and attract prospects. A professional virtual assistant can create original, interesting, unique and timely content that caters to the interests and challenges of a target audience. 
The different types of content includes:
– Content creation for blog posts, website content, SEO writing, report writing, eBooks, podcasts, infographics, videos, whitepaper and SlideShare. 
– Virtual assistant can create posts for Facebook, twitter, Instagram and LinkedIn accounts
– Prepare PowerPoint / keynote Presentations
Social Media Management
Successful representation of you or your business organization across social channels depends on effective social media management. 
Digital marketing encompasses consistent promotion that engages with your audience and look for new opportunities to increase reach and visibility. 
In order to widen your social media presence you need to hire a virtual assistant that can timely and efficiently manage and schedule posts for  Facebook, twitter, Instagram and LinkedIn by using scheduling apps like Hootsuite and Buffer.
– Create and manage board and pins for Pinterest
– Create and manage Facebook, twitter, LinkedIn and any social media account / profile
– Blog publishing management
– Adding Tags & Images to Blog Posts
– Track mentions, retweets and hashtags
– Respond to Fans and Followers
– SEO optimization
– Research new accounts and influencers to follow or engage
– Social bookmarking
Research
Online research involves the collection of information from the internet. Virtual assistants are web savvy and skilled in obtaining valuable information on any topic available on the internet for the following types of research:
– Keyword research
– Database building / Update and search contacts
– Information research
– Product quality/availability research 
– Market research
– Image research 
Email Management
Email management mostly involves decluttering and organizing your inbox. Overwhelming number of unopened emails that needs to be sorted and organized as per your requirement. 
– Set up filters
– Manage email subscriptions
– Manage spam
– Send generalized email responses
– Create Email Newsletters
– Write, edit / Proofread Email responses. 
Specialized Tasks
Specialized tasks means the tasks that require specific skills. The virtual assistant you hire is qualified for the particular type of task and has the knowledge and expertise in the specific type of work you need him for. 
– These specialized tasks could be:
– Extensive research
– Specialist that can work on particular software/app
– Graphic designing 
– Website development and management 
– Social media marketing
– Video editing 
– Accounting
– Real estate 
– Project management
– Marketing and sales etc. 
Delegate your general or specialized tasks to virtual assistants and benefit from their skills to save your time, money and energy and be more productive in your life and business.